Hotel & apartments at Kurortniy avenue in Sochi
Hotel & apartments at Kurortniy avenue in Sochi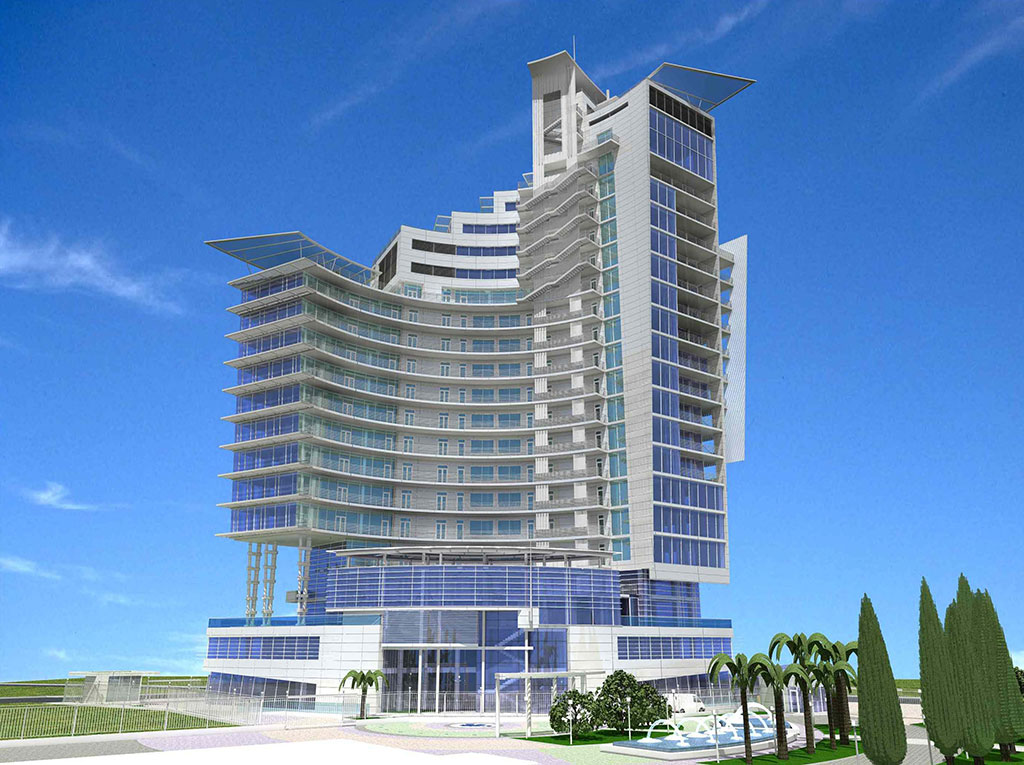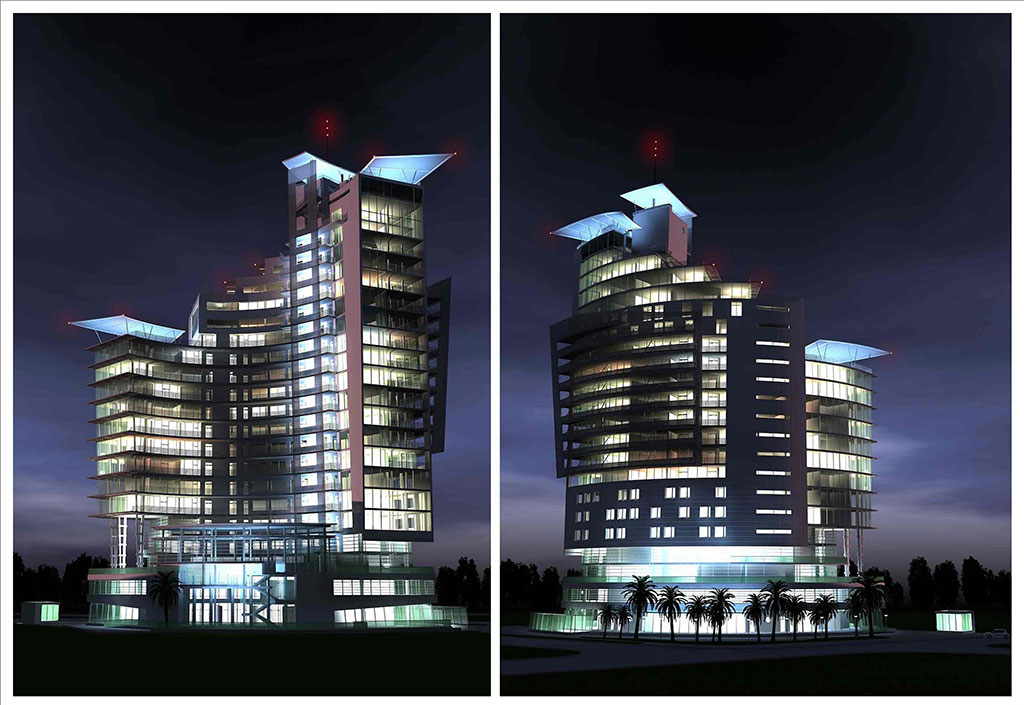 Client – «Новая Техника» LLC
Head architect – A. Gorbunov
Head engineer – M. Marinichev
The building is located at the intersection of Teatralnaya Str. and Kurortny avenue - in the heart of Sochi.
A feature of the building is the facade and the terraced form of the upper floors. Three-dimensional structure of the facade has led to the need for special calculations to clarify and confirm the seismic stability of facade elements. In addition, calculations have been made for wind surge and wind swirls.
Space-planning decisions of 14-16-18-20-22-storey building taken with the requirements of the applicable normative documents regulating the permissible drop in level of one block. The building has four two floors-ledge in height. The height from the grade is 74 m.