Housing estate «RAY» at Sonlechnaya Str. in Krasnodar
Housing estate «RAY» at Sonlechnaya Str. in Krasnodar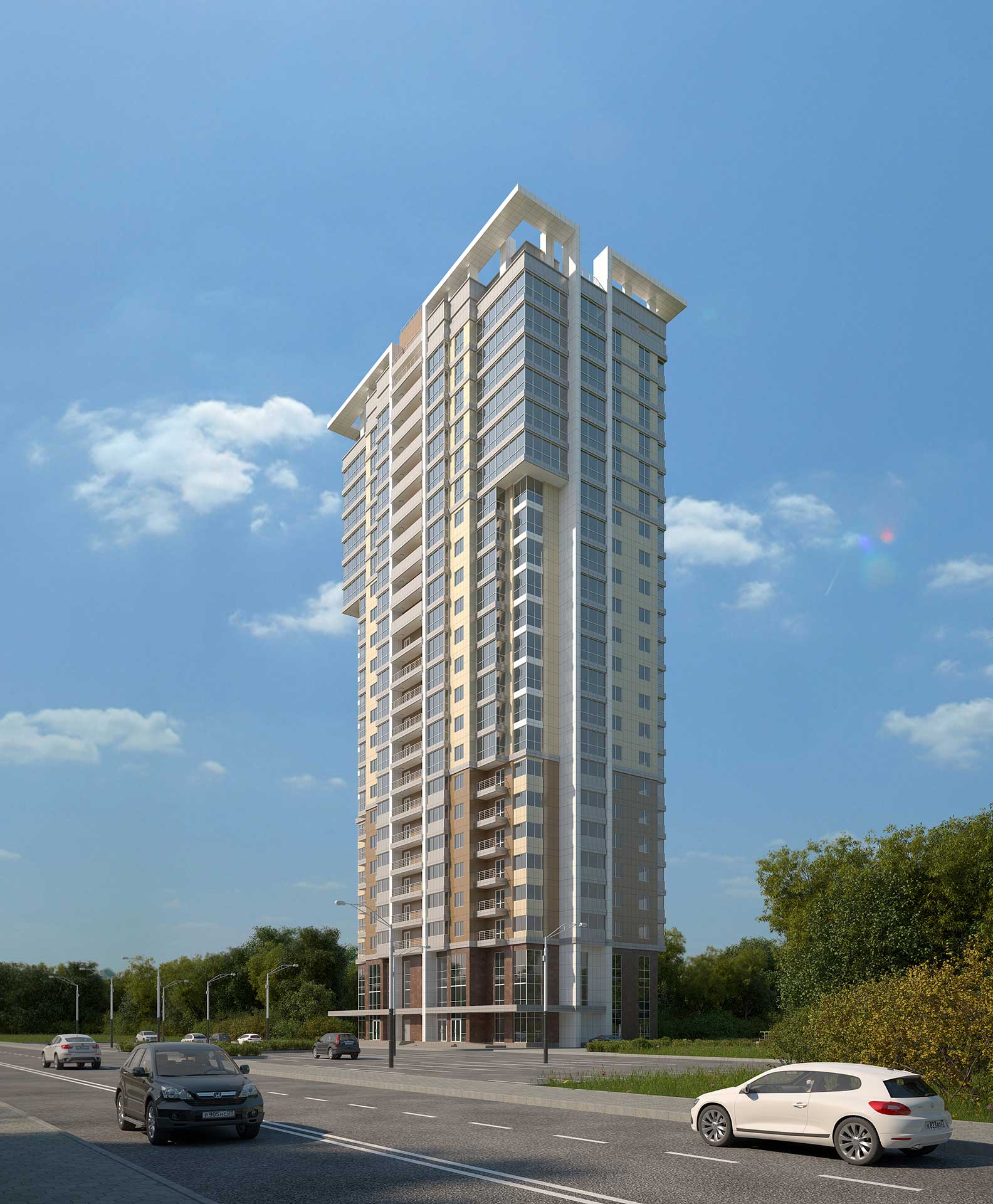 Client – «Ostrinskiy» LLC
Head architect – R. Baybekov
Head engineer – M. Marinichev
The construction site of a future housing 252-apartment 24 - storey building «RAY» is located in Krasnodar on the Solnechnaya Street. The projected residential building has a North orientation. The building design includes:
the basement (technical room; underground parking); 1st floor (buildings for sports); 2, 3 floors (offices); 21 residential floors; technical floor; underground parking for 55 cars.
A structural diagram of a residential building – monolithic reinforced concrete load-bearing cross-wall system. The overall rigidity and stability is ensured by the teamwork of the walls, combined in the spatial system of rigid block disks and reinforced concrete monolithic foundation slab. Residential building is a single sedimentary and seismic block.
The constructive scheme of the underground parking – reinforced concrete frame structure with solid walls on the perimeter. Parking is cut off from the house of sedimentary seam across the top.