18-storey housing estate at Demokraticheskaya Str. in Adler district of Sochi
18-storey housing estate at Demokraticheskaya Str. in Adler district of Sochi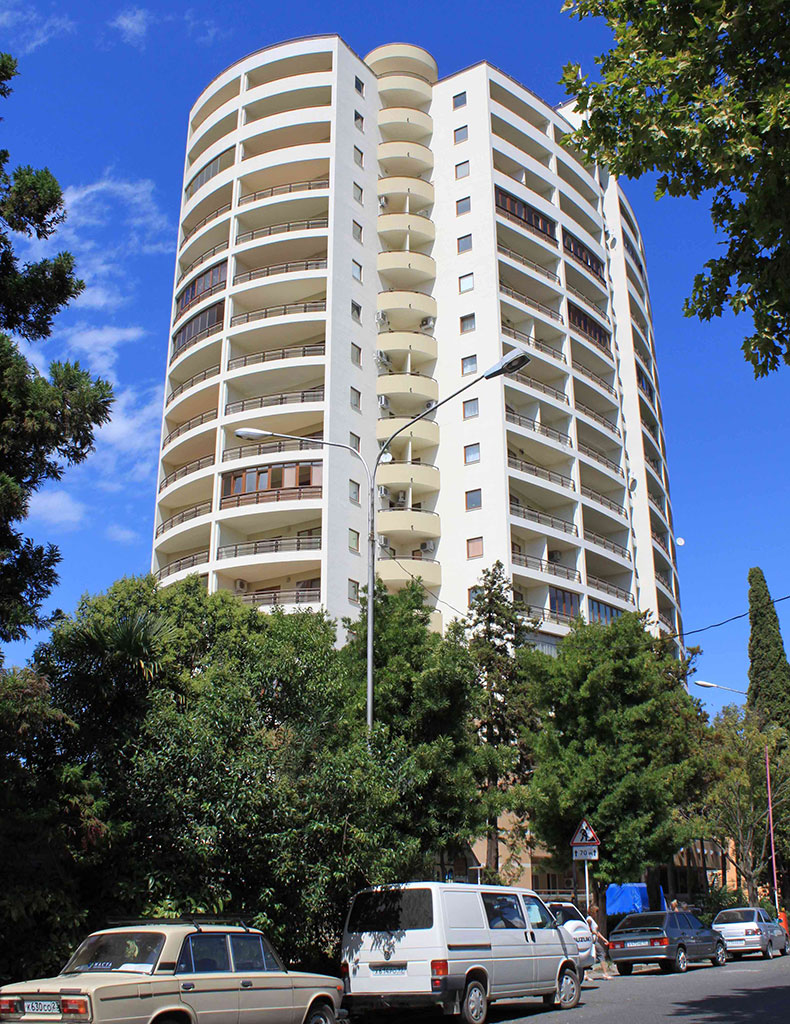 Client – «Наш Дом - Сочи» LLC
Head architect – O. Zadikyan
Head engineer – M. Marinichev
18-и этажный жилой дом по ул.Демократической, 43 в Сочи – это многофункциональный жилой комплекс, который является частью застройки квартала и состоит из двух высотных зданий, а также отдельного торгово-офисного блока, расположенного посередине между высотными частями. Особенность проектирования заключалась в сложных грунтовых условиях, сформированных руслом реки Мзымта, в пойме которой располагается застройка.
18-storey residential building on Demokraticheskaya Str. in Sochi is a multifunctional residential complex, which is part of the block. It consists of two high-rise buildings and commercial office block. A feature of the design was difficult due to ground conditions. The construction site is located in the floodplain of the river Mzymta.
Initially, the foundation of a 18-storey building was solved with the use of piles length d1000 mm arranged under the protection of unrecoverable casing pipes. The piles had an average length of 25 m and reached bedrock. On the basis of the bearing capacity under the action of vertical loads, the number of such piles was 84. However, after taking into account possible seismic loads from an 8-point earthquake, the number had increased to 102.
GEOTECH proposed decision of the foundation in raft-pile method when using 19-meter CFA piles. The calculations have allowed us to reduce the cost of foundations almost 2 times as well as significantly reduce the time of it's construction period.