Housing estate «Gorka» at Pervomayskaya Str. in Sochi
Housing estate «Gorka» at Pervomayskaya Str. in Sochi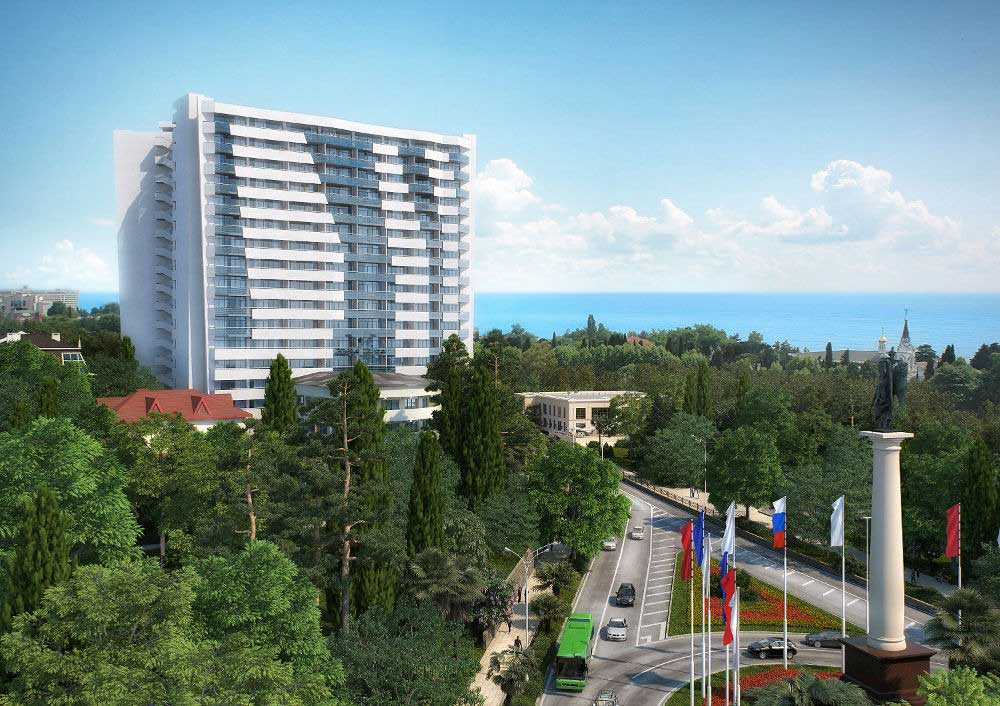 Client – «ЮгСпецСтрой» LLC
Head architect – O. Zadikyan
Head engineer – M. Marinichev
16-storey elite class residential complex «Gorka» built in the Central district of Sochi. It will be different with an unusual facade that is deployed to the coast a panoramic elevator and a large area of mirrored glass.
In the basement and on the territory of the residential complex provides parking for 63 cars. The vertical connection between the floors is provided by two high-speed lifts OTIS GeN2 and KONE panoramic elevator which offers stunning views of the sea, making the complex even more attractive and gives it a memorable image.
Because of the difficult terrain we have provided construction of supplementary restraint engineering structures on site (retaining walls on the ground and pile foundation). Retaining structures are designed on the basis of the results of engineering-geodetic, engineering-geological researches and on the basis of planning decisions at construction site.